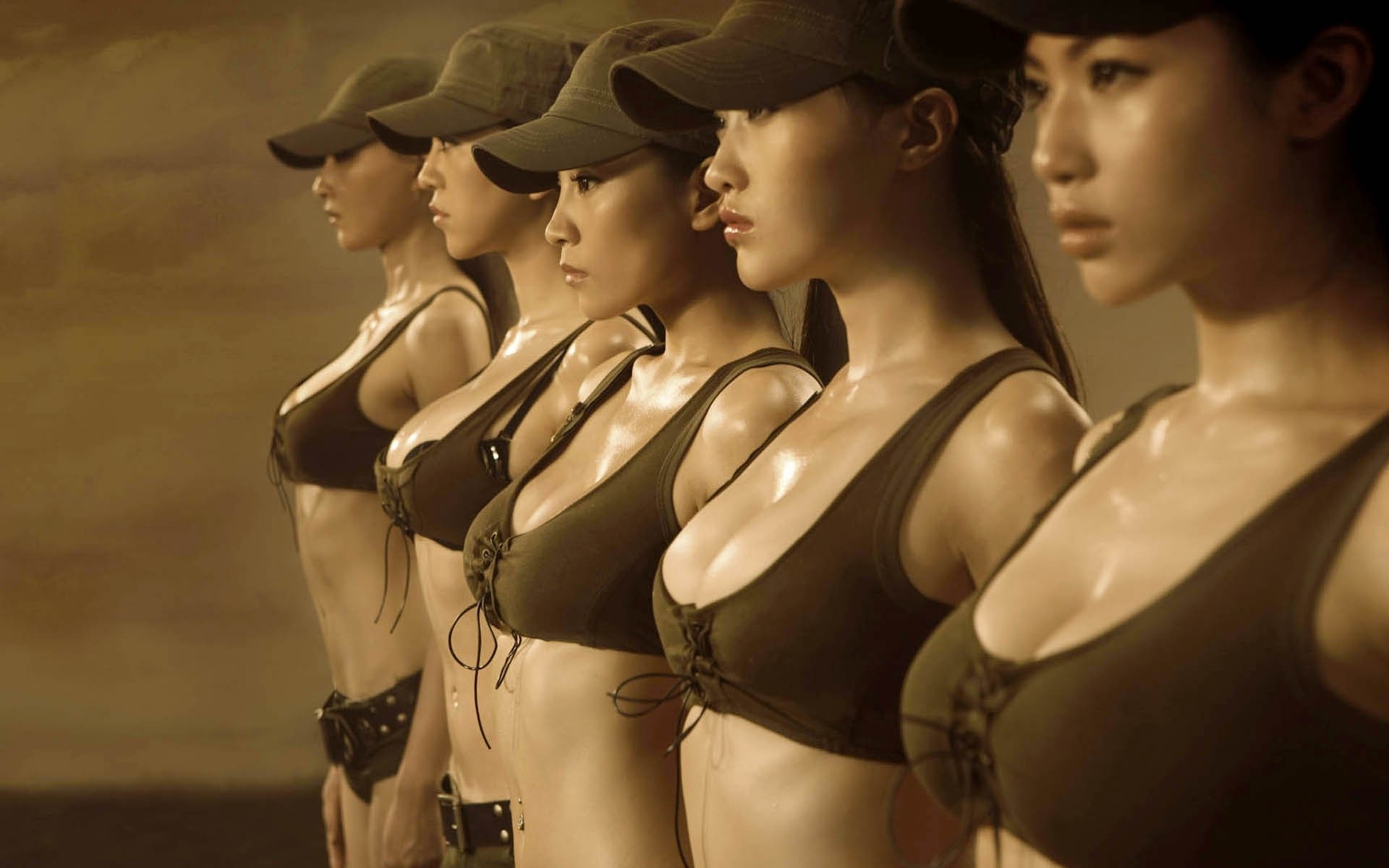 Guest Post by Orion
Beijing may be the best place to meet and date Chinese girls (with Shenzhen and Chengdu also vying for the title). What makes it better than other Chinese cities? Because Beijing is one of the biggest cities in China, you get some of the hottest Chinese girls coming here from all over the country looking for opportunities. Many of them are hot enough to become models and actresses. And most of them are more open to meeting and dating foreigners than in other cities. But unlike Shanghai, you won't meet as many gold-diggers. Girls who come to Beijing are often down to earth, fun, quirky and outgoing.
The Best of the Best?
The best place to meet girls during the day, hands down, is Sanlitun village. Walking around Sanlitun on a sunny weekend in May, I often feel like a kid in a candy shop. Not only are there tons of very attractive girls, but Sanlitun is also a great date location. Outside on the ground level are lots of stores for shopping or window shopping. This mall continues in the basement, where there is also a movie theater and a great shop with lots of trinkets like hats and stuffed animals that are fun to play around with. The third floor of the village is packed with restaurants, bars and cafes; and if you get tired of those you can always go across Gongti North Road to the Sanlitun Soho, which is almost as good as the village.
Other great day locations include the famous hutong (alleyway) Nanluoguxiang, although this can get crowded on sunny weekends. From there one can wander through the hutongs over to Houhai, a beautiful lake with bars and restaurants surrounding it. During the winter one can go ice skating on houhai, which makes a great winter date. In the summer my favorite date locations are Chaoyang Park, the largest park in the city, or Ritan Park, with its famous Stone Boat cafe. Finally, if you are up on the Northwest end of town near Wudaokou, the Tsinghua or Beida campuses make great places for outside dates, while the Bridge café offers a cozy nook where you can enjoy western style brunch, sandwiches and coffee.
Beijing at Night
When night falls, some of the most attractive girls in China make there way to Gongti, or Workers Stadium, which is surrounded by clubs and bars. Combined with the Sanlitun bar street, which is just a 15-minute walk away, these two areas make up the majority of the city's nightlife. Favorite venues in Gongti include Mix and Vics. This is where you'll find most of the models and actresses, along with lots of "fu er dai" (second generation rich). For upscale venues where you are likely to meet hot girls (not quite as hot as Mix though) who speak English, check out Xiu Bar at the Park Hyatt, or Spark at The Place. For nighttime dates, steer clear of the loud clubs and bars in Gongti and Sanlitun, and head back over to the hutong areas or Houhai, where there are dozens of great bars.
Again, if you are over on the west side, Wudaokou has lots of clubs and bars where there is a high concentration of college students and foreigners. Propaganda and its twin sister club Sensation are probably the most well known and best places to pick up girls, although quality will generally not be as high as Gongti and Sanlitun.
Beijing is truly a great city when it comes to meeting women, no matter if you're a creature of the night or prefer to be in bed with a cup of green tea as the lights of the city start to flicker on. The great thing about the city is that there are so many hidden gems you could spend years exploring them all. Now's a great time to get started.